With a broad range of qualifications and experience our staff are knowledgeable and ready to provide practical support to our clients.
Our Rural Financial Counsellors are qualified and experienced in working with rural clients to achieve positive outcomes.
Meet our Team:
Carl Fraser - Rural Financial Counsellor
Carl has a wide range of specialist knowledge from years of practical farming as a wool classer, shearer and farmer. He has applied this knowledge to serve RFCS Vic-NE clients. Carl specialises in sheep, beef, broadacre and horticultural farming services and is based in our Benalla office.
Maryanne Black - Rural Financial Counsellor
Maryanne has dedicated her career to agriculture and holds a Bachelor of Agricultural Science. Maryanne's area of expertise is dairy and she provides a broad knowledge of livestock, broadacre and horticultural enterprises. She is currently based in our Numurkah office.
Jim Moll - Rural Financial Counsellor
Jim is an agricultural scientist/economist with over 20 years of experience in agricultural research and extension. He specialises in working with landholders to assist them with running profitable and sustainable businesses. His knowledge and skills cover a wide range of agricultural industries including broadacre grazing and cropping, irrigated grain, horticulture and viticulture. He specialises in farm economics and agribusiness appraisal. Jim is based in our Benalla office.
Warwick Philpott - Rural Financial Counsellor
Warwick is has been engaged in the delivery of professional services for the past 30 years across Victoria, NSW and Tasmania. He has a farming and small business background in addition to holding qualifications in business, finance, property and agricultural economics. Warwick is located in our Benalla office.
Thomas Chick - Rural Financial Counsellor
Tom is a qualified accountant with a farming background, and has worked with farmers and rural businesses in Northern Victoria, the Goulburn Valley and the Murray Valley in Victoria and NSW for over 30 years. His objective is to help farmers and rural businesses to identify options to assist with their farming and business decisions. Tom is based in our Shepparton office.
Michael Gibb - Farm Finance Mentor

Michael has a family dairy farming background and has spent over 30 years in public accounting servicing a large range of small businesses. He specialises in business management and the efficient use of accounting systems, information and reports. He has mentored and provided general hands-on assistance to rural small business clients. Michael is located in Wodonga office.
Edith Nicholls - Rural Financial Counsellor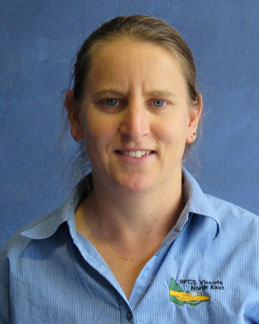 Edith's passion is the dairy industry and all that it entails. For the previous 15 years Edith has worked in the agricultural industry, holding positions in Biosecurity, Animal Health and Emergency Management in both the Victoria and Queensland state governments. Edith has extensive experience in the Dairy industry, having grown up on a dairy farm and worked as a Dairy Field Officer in South East Queensland, Central New South Wales, Northern Victoria and covering parts of South Australia. These positions have given Edith a broad skillset in dairy business management, marketing and logistics. She has been actively involved in the Young Dairy Network and other industry development groups across all regions. Edith achieved a Bachelor of Science in Agriculture with Honours majoring in Animal Health. Edith is based in our Wodonga office.
Brian Hinneberg - Rural Financial Counsellor
With more than 25 years of experience as a Business Advisor in Central Victoria, Brian has worked closely with agribusinesses and small businesses to improve business capacity, promote business diversification and assist with disaster recovery and succession planning. Brian is passionate about assisting rural businesses to become financially empowered through working with them to develop ideas, make good business decisions and plan for the future. Brian is based in Shepparton office.
Serge Minicozzi - Rural Financial Counsellor
With 25 years of dairy farming experience, Serge brings extensive knowledge and a personal understanding of the difficulties faced by farmers. Serge commenced with RFCS Vic-NE in August 2016 and has previously worked with rural communities in North Central Victoria providing business management services and training. Serge is based in our Shepparton office.
Lyn Shannon - Rural Financial Counsellor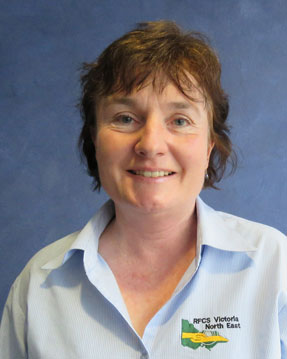 With a Bachelor of Science in Agriculture (Agronomy), Lyn has 18 years experience in irrigated cropping and pasture operations. Lyn has extensive knowledge in budgeting and bookkeeping having ran her own irrigation farm business and provided bookkeeping services for corporate and large family farm businesses. Lyn is passionate about assisting people to understand their financial position and supporting them to make well informed business decisions. Lyn is located in our Wodonga office.
Kate Chynoweth - Rural Financial Counsellor
Kate brings extensive banking knowledge and experience to the team. As a former business banking relationship manager, Kate has solid experience in dealing with a diverse array of business owners including agribusiness and small business. She is currently enrolled in a Bachelor of Commerce (Finance) and has completed an array of related certificates. Kate moved to the Goulburn Valley in 2018 and lives on a dairy farm in the Kyabram area. Kate is based in the Shepparton office.
Andrew Hipwell - Rural Financial Counsellor

Andrew's vast experience in dairy farming and cropping positions him well to understand all aspects of farming operations. He has worked in the dairy industry in customer liaison roles for many years. As a strong advocate of community volunteering, Andrew has also held many related positions which saw him win the Shire of Campaspe 2016 Citizen of the Year. Andrew is based in the Shepparton office.
Nerida Kerr - Executive Officer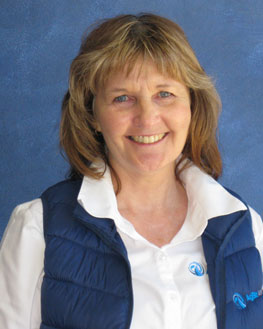 Nerida brings a wealth of experience and a life time commitment to agriculture, economic and community development and social service provision to her Executive Officer role with RFCS Vic-NE which she commenced in July 2012.
Nerida previously held key regional roles with Regional Development Victoria in management, business and economic development and community capacity building.
She has worked in economic development with the local government areas of Wodonga and Towong, managed home and community care services and managed Neighborhood House and adult and community education program delivery. During that time she established and maintained extensive community, agency and business relationships and networks. Throughout her busy career Nerida has also dedicated her time and skills to voluntary work.
In March 2013, she was inducted into the Victorian Women's Honour Role for services to the community, of which rural financial counselling was a major component. Nerida's involvement with rural financial counselling services commenced in 1992 when she joined the inaugural committee of management of North East AgCare.
Nerida was also a founding member of Rural Financial Counselling Service Victoria - North East and remained a Director until she resigned to take up the Executive Officer position. Nerida studied Business Management, Social Work and Dairy Farm Management.
Nerida is based at our Wodonga office.
Chris Howard - Rural Financial Counsellor Coordinator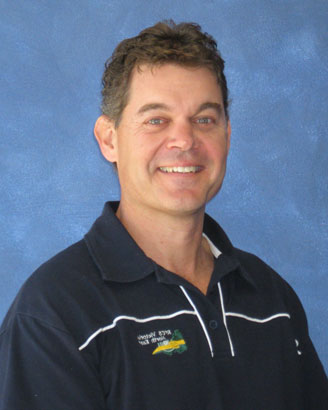 Chris has worked in the agricultural sector for over twenty five years. He is a passionate advocate for the rural communities of North East Victoria and member of a number of industry and community bodies in the area. Chris commenced with RFCS Vic-NE in 2008, initially as a Rural Financial Counsellor before taking on the role of Rural Financial Counsellor Coordinator. Chris holds various qualifications in accounting, business administration and training and assessment. Chris is based in the Shepparton office.
Pam Shephard - Finance Officer
Jan Robinson - Executive Assistant
Gaynor Lee - Communication and Business Support Officer
Lynda Wilson - Client Engagement and Support Officer